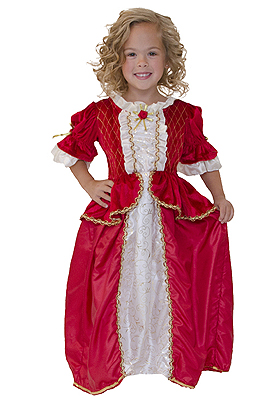 A classic design for Fall and Winter holidays or any time of year. The deep red and white stretchy velvet bodice is detailed with golden trim and a red rose. The mid-length sleeves with gold trim end in a beautiful white gathered ruffle design. The red skirt finishes the luxurious look of this gown.
Features
clothing quality fabrics; machine washable
stretchy, soft and very comfortable
$29.99
Return Policy
Contact us for authorization to return items PRIOR to shipping them to receive full credit. All sales are final with the exception of a product that is found to be defective. We stand behind all of our products 100%. If you receive a defective product, we will replace it and ship it to you at our expense.