Frequently Asked Questions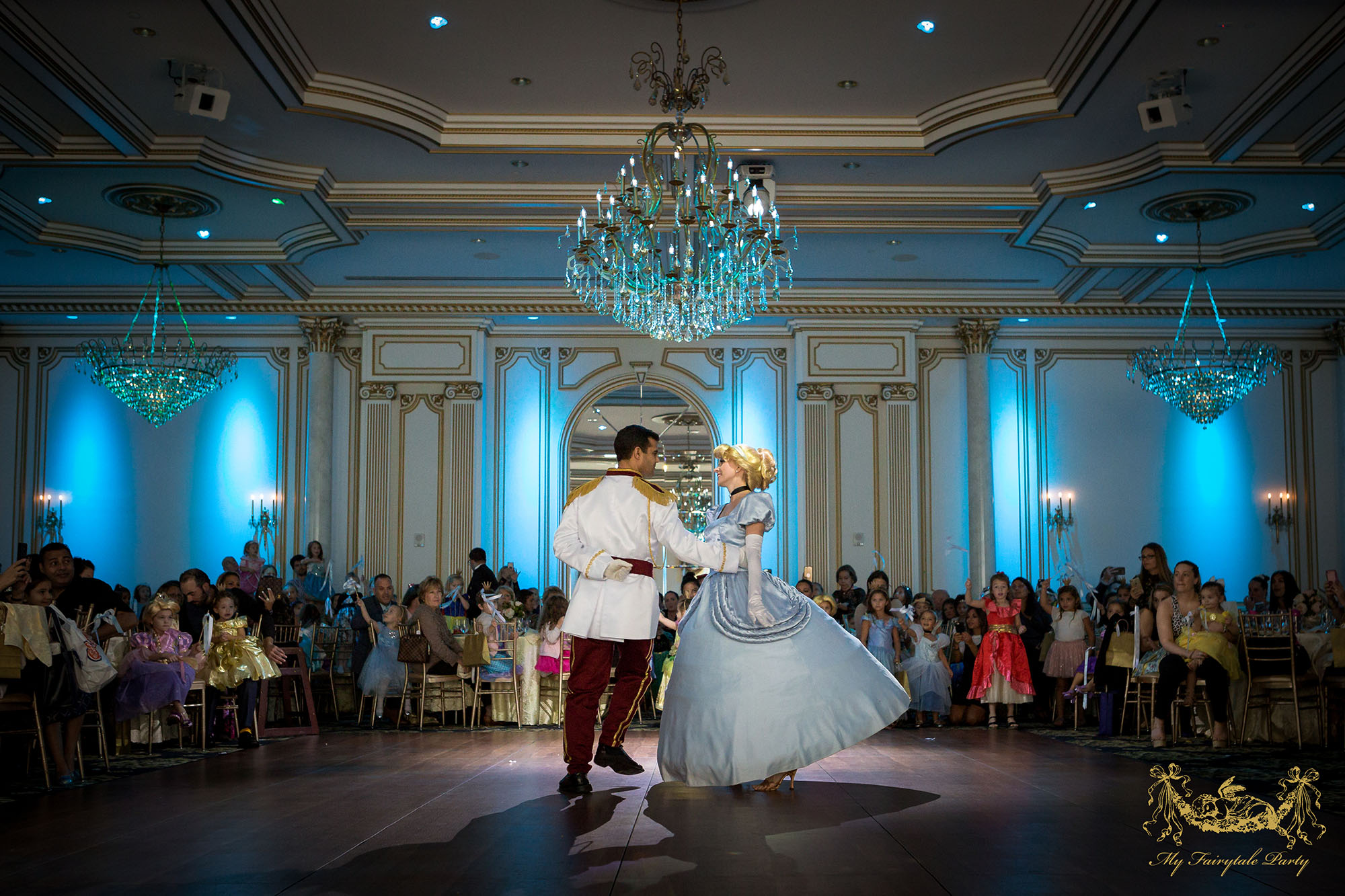 What sets My Fairytale Party apart from similar companies?
Our Experience – Creator & owner Stacia began her career as a National Event Planner. Working on luxury brands gave Stacia the know-how of high-caliber event planning & detail.
Most importantly, being a Mother to a two beautiful girls has given Stacia the full-time, first-hand experience of what it takes to really entertain children!
Our Talent – Stacia was reluctant to expand the brand beyond being the sole entertainer, thus she sought not only talent that could look & play the role exceptionally, but also talent that had extensive experience working with & compassionately for children. In addition, all of the My Fairytale Party talent possess a strong talent in singing, dancing, or both.
Our Integrity & Passion – We all do this job because we LOVE it. If you are not completely satisfied, neither are we. We will do our absolute best to make every situation as positive as possible, regardless of the circumstances.
How do I book a party?
Click Reservations > Make a Reservation.  If your party date is approved, you will be emailed an invoice to secure your reservation.
If you want to first check if your date is available or have more questions, click Reservations > Check Availability.
What is your COVID-19 policy?
All character entertainers employed by My Fairytale Party are fully vaccinated.
We leave our mask policy to the discretion of the individual character entertainers.  Some entertainers are willing to work only with a mask.  Clients may request a specific entertainer based on their desired need.  Social distancing will be encouraged where it is possible.
Do you offer a location where I can hold my party?
We partner with venues to offer space for our clients. You can find them listed under Packages > Add-ons. Space rental rates do not include our entertainment rates.
Does your entertainment include boys?
Yes. Our entertainment, although mostly princess or girl themed, offers elements of pure children's entertainment. Additionally, we tie the prince or boy theme into our entertainment, so they often have just as good of a time as the girls – in some cases more!
What is the best time to start my party & start the entertainment?
If choosing one of our deluxe packages, the Ultimate Package level or higher, we suggest the character arrives prior to your guest's arrival, so they can begin with the artistry portion as your guests arrive (no later than 30 minutes into the party).
If choosing one of our standard packages, the Magic, Sparkle or Works, we suggest 15 – 30 minutes after the party start time.
What does your dress-up include & do they get to keep them?
For our Works and Ultimate with princess themes, girls dress up with crowns and tutus and boys with crowns and swords.
For our All-Out and Supreme Seating packages with princess themes, girls dress up with our princess party dress collection and boys with knight costumes.
For other party themes, the dress-up changes to make the theme (i.e. Luau, Fairy, Dance, etc).
All dress up is to be returned to the castle and are not included in our party packages.  Dress-up not returned will be billed to the client.
How will my party be confirmed?
We will send you a confirmation email by the Monday  prior to your party (for weekend parties) or 3 days prior to weekday parties.
When do you need to know my RSVPs?
For standard parties confirm by the Wednesday prior to your party (for weekend parties) or 3 days prior to weekday parties.
For All-Out and Supreme Seating or for parties with goody bags, we ask that you confirm by the Monday prior to your party.
Adding on last-minute RSVPs cannot guarantee party items for them however we try our hardest to accommodate requests.
What age child "counts" in my RSVPs?
If you want a child to be included in artistry (makeup, face painting, or tattoos) or if you want dress-up provided to them, they should be included in your RSVP count.
Are there any additional fees I should expect above & beyond the package rate?
A travel fee of $75 will be incurred for parties further than 60 minutes outside of Livingston, NJ and $100 for parties further than 75 minutes. We use Google Maps to determine this.
A minimum $75 travel fee will be applied for all parties in New York & Connecticut, regardless of distance. Parking Fees are to be reimbursed by the client.
Additional child fees and Add On fees are outlined in the packages section.
A 4% convenience fee will be added on to every package.
Gratuity is not included in our packages but is greatly appreciated. Our Supreme Seating Package will have an atuomatic 18% service fee added. Standard gratuity ranges from 10-20% of the base package rate.
What is your cancellation policy?
In the case of a weather* or other emergency, we work with you to change your date and secure a future date.  We require at least 4 hours' notice prior to the entertainment start time to make this change.
Clients that request a cancellation without re-booking a future date will be refunded their invoiced amount minus a $100 cancellation fee.
In the case of winter storm, severe thunderstorm, flood or tornado WARNING or advisory or in the case of a state of emergency, we reserve the right to reschedule our entertainment services. 
In the case of a weather WATCH, clients will be contacted to see if their party is still occurring, however should weather conditions worsen, clients may be asked to reschedule.
Rare situations occur in everyone's lives, however if there is an emergency with your character, we will do our absolute best to fill their absence. We will always work with you to come up with the best solution.
What type of set-up do you require?
Wide, open space is best for our entertainment portion. For parties with artistry (face painting / makeup / tattoos) please have a small table & two chairs facing each other per character hired. Kindly set these up in advance.
For Supreme Seating Packages, please have a space suitable for our tables and chairs.
When will my Character arrive?
For our standard packages, your character will arrive no later than 10 minutes prior to your character start time.  They will call the phone number that you provided on your Reservation Request Form. If there is no answer, your character will greet you at your door!
For our All-Out package, you can expect your character to arrive 20 minutes prior to the character start time.
For our Supreme Seating package, you can expect your Character Assistant to arrive 45 minutes prior to the character start time.
Is your face paint & makeup safe for children?
We strive to not only make your party as enjoyable and memorable as possible, but we pay close attention to ensuring we also provide the safest environment for your children.
All of our face-paint & makeup is hypoallergenic & high-quality grade.  Disposable applicators are used in our application process to ensure safety.
We are not liable should any allergic reaction occur and it the parent's discretion to have their child receive our artistry services.
What should I expect with the entertainment?
Well-orchestrated show-stopping fun! We bring our own sound system and party supplies to carry our party packages.  Characters will perform and sing and lead all of the games and activities with a set routine catered especially to your child and party guests!
What if I want my Entertainer to stay longer?
If our day's schedule allows, we will gladly accommodate such a request. The additional rate will be $25 per 15 minutes per character.
What do you recommend as gratuity for my Entertainer?
10% – 20% of the base rate would be greatly appreciated. An 18% service fee will automatically be added for our Supreme Seating Package.
PLEASE BE ADVISED THAT MY FAIRYTALE PARTY ASSUMES NO RESPONSIBILITY OR LIABILITY FOR ACCIDENTS OR DAMAGES CAUSED DURING YOUR PARTY, TO YOUR GUESTS, OR TO YOUR PROPERTY. YOUR ENTERTAINER WILL DO HER OR HIS ABSOLUTE BEST TO ENSURE SAFETY; HOWEVER, LIABILITY WILL BE THE RESPONSIBILITY OF THE CLIENT.